Dajaco Industries, Inc., founded in 1976, we are a family-owned and operated business. We manufacturer world-class quality metal stampings and assemblies produced on presses ranging up to 600 tons. Our primary products include metal clips, clamps, brackets, retainers, washers, baffles and sealing plugs.
Dajaco is a full-service provider. We design, build and run production tooling in-house. Dajaco's success is a result of our competitive pricing, quick completion of production tooling, on-time delivery, top-notch service and commitment to providing a high-quality product.
Dajaco's automotive customers include major automobile and truck manufacturers and tier suppliers. Our team's experience and expertise allows us to continue our growth and support our worldwide customer base.
Dajaco recognizes that corporate goals can only be achieved by attracting, retaining and cultivating talented people. It is Dajaco's policy to hire the best-qualified people and to manage and motivate them to provide the products and services our customers expect.
Dajaco employs over 100 people and encompasses six production and support facilities on Leona Drive. Our employees are knowledgeable and dedicated to serving our customer base.
[ezcol_2third]
Part Application
Types of parts Dajaco manufactures for our customer base
Body Exterior Products: Fuel Filler Clamps | Hood Release Retainers
Exterior/Interior Trim: Antenna Clips | Seat Products
Electrical/Safety: Brake Line Cables | Battery Cover Clips
Body-In-White: Head Lamp Clips | Fender Brackets | Trailer Tow Clips
Chemicals/Sealants: Floor Pan Plugs | Plenum & Weld Access Plugs | Accoustical Baffles
Interior Products: Headrest Clips & Plates
Chassis: Thrust Washers | Deflector Shields | Pinion Covers | Helical Can Assemblies
Engine/Power Train: Transmission Covers | Oil Filter Tubes
[/ezcol_2third][ezcol_1third_end]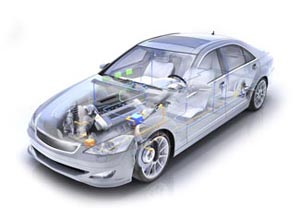 [/ezcol_1third_end]